Make the most of your shopping experience by creating
an account. You can:

Access your saved cars on any device.
Receive Price Alert emails when price changes,
new offers become available or a vehicle is sold.



Not registered? click here
Discover the Ultimate Luxury SUV: 2021 Bentley Bentayga For Sale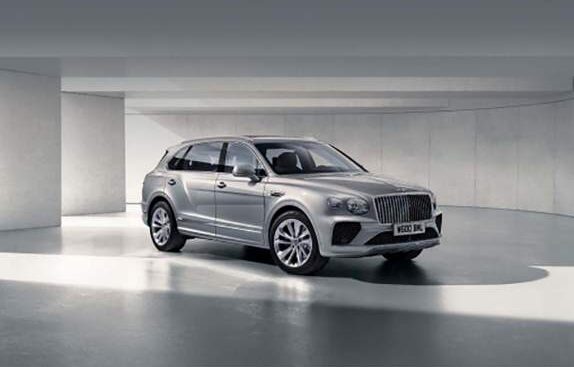 The 2021 Bentley Bentayga is a luxury SUV with high-end performance, an elegant design, and high-tech features. If you're looking for an SUV that offers the ultimate luxury, look no further than the Bentayga. Even the pickiest drivers will be happy with its powerful engine options and luxurious interior. With its performance, speed, and agility, the Bentley Bentayga can take you anywhere in style!
Is the 2021 Bentley Bentayga the Right SUV to Buy Today?
Owning a 2021 Bentley Bentayga offers a range of benefits, including:
Luxurious Features and Amenities
The 2021 Bentley Bentayga is a real luxury SUV that has the best mix of speed and comfort. The Bentayga is a true engineering marvel, from the way it looks on the outside to how nice it is inside. Inside, you'll find premium leather upholstery, wood veneer detailing, and advanced technology like a rotating infotainment display.
Powerful Engine Options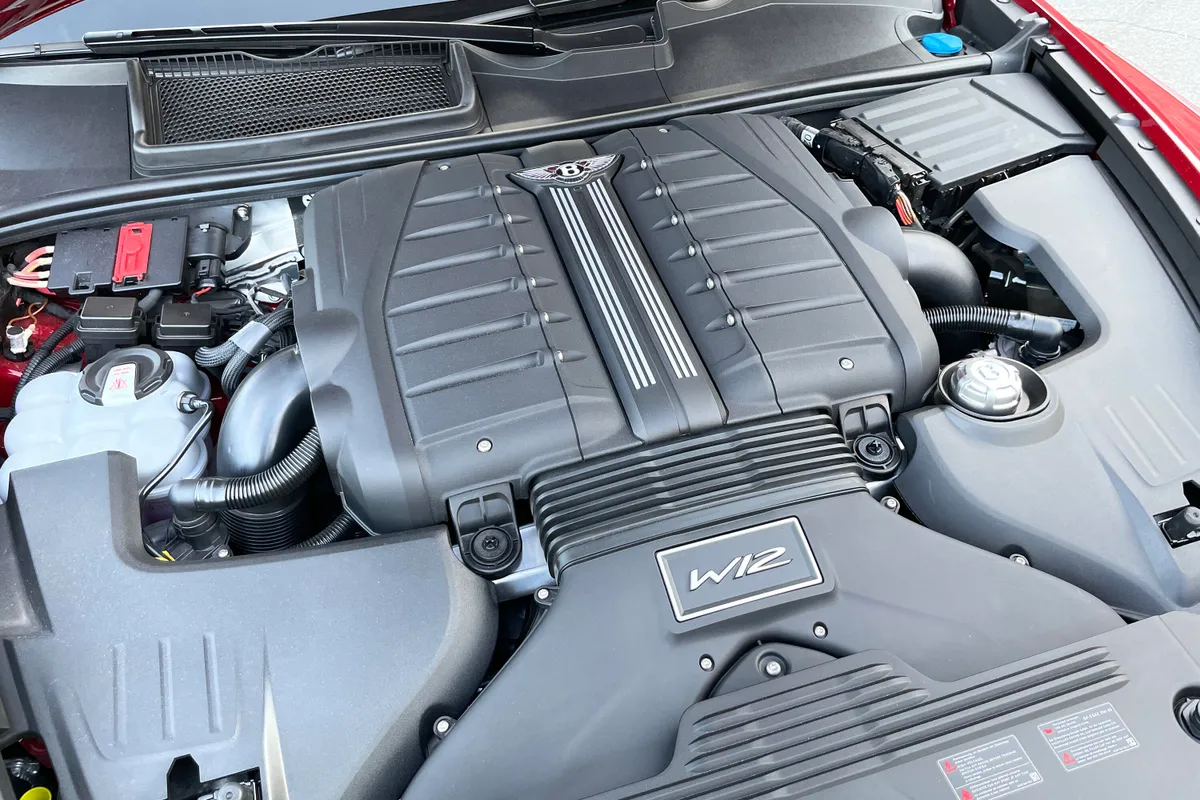 The 2021 Bentley Bentayga has a range of powerful engine options that offer plenty of power and torque for your driving needs. Choose from a twin-turbocharged 4.0L V8, a diesel-powered 6.0L W12, or the high-performance 6.0L W12 Speed model that produces 600 bhp and 800 Nm of torque—enough power to take you from 0-60 mph in just 3.9 seconds!
Peace of Mind and Safety Features
The 2021 Bentley Bentayga has a lot of safety features, such as all-wheel drive, adaptive cruise control, and advanced traction control. Plus, you can be sure that your ride will be as safe as possible thanks to its high-tech airbags and many driver assistance systems.
Unique Design and Styling
The used 2021 Bentley Bentayga stands out from other luxury SUVs' bold, eye-catching designs. From the exterior, the Bentayga is defined by its distinctive lines and sleek profile, coupled with a signature grille that enhances its presence on the road. The upscale styling continues inside, where you'll find premium leather upholstery and wood veneer detailing that add sophistication to your ride.
Status Symbol and Prestige
A status symbol of success and prestige was achieved by owning a 2021 Bentley Bentayga, an engineering marvel that combines high-end performance, a luxurious interior, and sophisticated technology. With its bold styling and powerful engines, the Bentayga will turn heads wherever you go.
Customization Options
There are many ways to personalize a used 2021 Bentley Bentayga, which lets you make it your own. The Bentayga gives you a lot of ways to make it your own, from the colors and finishes on the outside to the accents and features on the inside. Choose from colors like Glacier White, Beluga Black, Fireglow Red, and Onyx Grey for the outside of your car. You can personalize the inside with high-quality leather, wood veneers, and different high-tech features.
Engine and Performance Specifications of the 2021 Bentley Bentayga
Some of the key specifications of the 2021 Bentley Bentayga include the following:
Engine –

6.0-liter, twin-turbocharged W12 engine

Horsepower –

626 hp at 6,000 rpm

Torque –

664 lb-ft at 1,350-4,500 rpm

Transmission –

8-speed automatic transmission with paddle shifters

Drivetrain –

All-wheel drive (AWD)

Acceleration –

0 to 60 mph in 3.8 seconds

Top speed –

190 mph

Suspension –

Four-corner air suspension with continuous damping control

Brakes –

16.5-inch front and 15-inch rear disc brakes with Bentley-branded black brake calipers

Steering –

Electric power-assisted steering (EPAS)

Towing capacity –

7,716 pounds
The Luxurious Interior Design of the 2021 Bentley Bentayga
The interior of the 2021 Bentley Bentayga is designed for maximum comfort and convenience. It features premium materials, cutting-edge technology, and sophisticated design details.
Craftsmanship: Impeccable Attention to Detail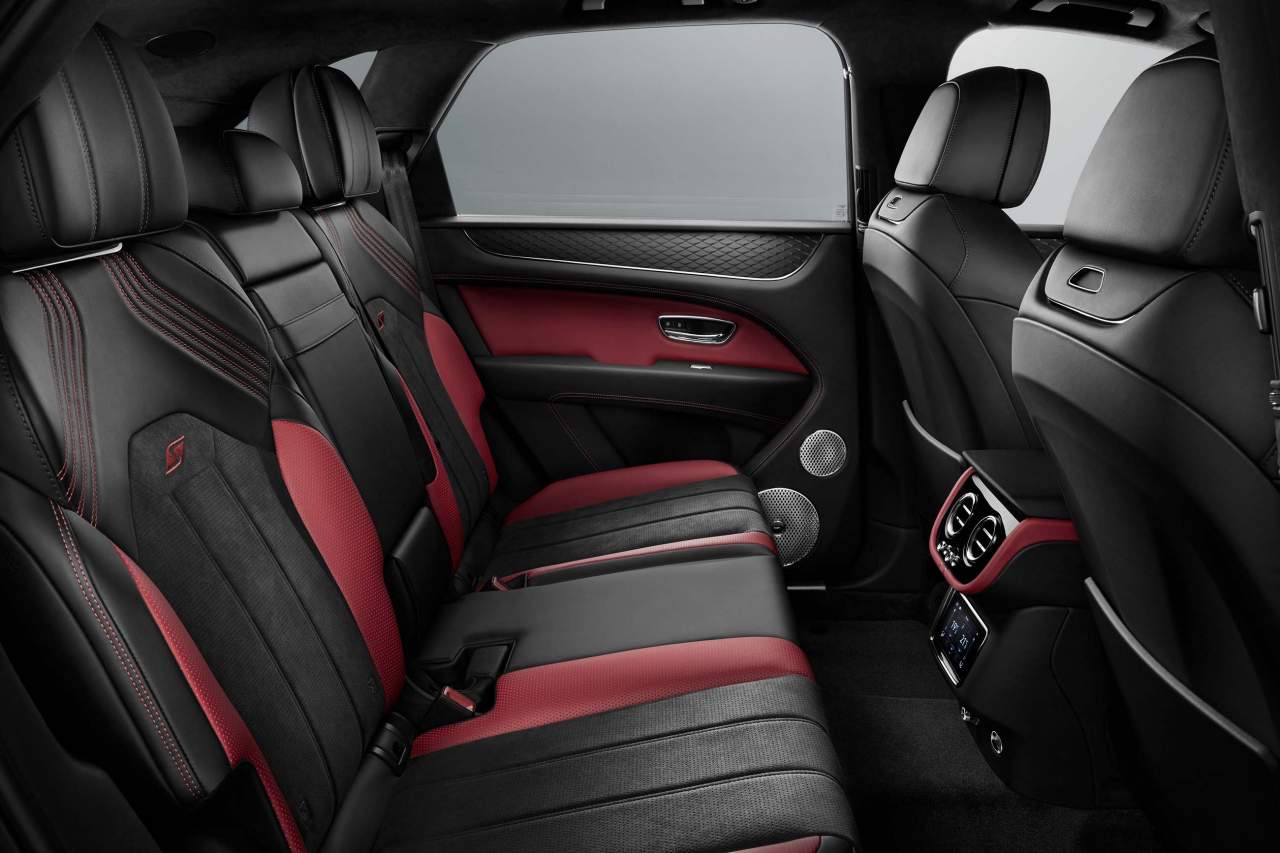 The interior of the 2021 Bentley Bentayga is a showcase of master craftsmanship, featuring impeccable attention to detail and luxurious materials. It is the ultimate expression of luxury, featuring hand-stitched leather seats and intricate wood and metal accents that are carefully crafted to perfection. The interior also features advanced technology, like a rotating infotainment display, allowing you to access your favorite media easily. To complete the luxurious feel, the Bentayga also offers ambient interior lighting and unique air vents, adding a sense of sophistication to the cabin.
Luxury and Comfort: The Ultimate Driving Experience
The 2021 Bentley Bentayga is designed to offer the ultimate in luxury and comfort, with amenities like heated and ventilated seats, massaging functions, power-adjustable seats with memory settings, four-zone climate control as a panoramic sunroof to let in natural light and fresh air. Moreover, the interior also features advanced sound insulation and noise-cancellation technology, allowing you to enjoy a quiet, peaceful ride.
Cutting-Edge Technology: A Digital Oasis
The 2021 Bentley Bentayga features cutting-edge technology that offers drivers and passengers the highest convenience and comfort. The advanced infotainment system includes a 12.3-inch high-resolution touchscreen display that provides quick navigation, climate control, audio, and more access. State-of-the-art safety systems help drivers stay alert and avoid potential hazards, while rear-seat entertainment systems keep passengers entertained during long drives. The Bentayga also features Apple CarPlay, Android Auto, and a wireless charging pad for compatible devices.
Sophistication: A Classic Design With Modern Flair
The interior of the 2021 Bentley Bentayga combines classic design elements with a modern flair. The clean lines, elegant curves, and subtle lighting create an atmosphere of sophistication and refinement while offering all the latest amenities and technology. The interior also features a range of color options, allowing drivers to customize their experience to their taste.
Exterior Design of the 2021 Bentley Bentayga

The exterior of the 2021 Bentley Bentayga exudes style and sophistication. Its bold lines, sleek profile, and signature grille give it an absolute presence on the road. 
Distinctive Styling: A Bold and Confident Presence
The exterior of the 2021 Bentley Bentayga is designed to make a statement with its bold lines, muscular stance, and signature grille. The iconic design is further accentuated by the model's distinctive silhouette, which features elegant curves and an aggressive rear spoiler. The exterior also boasts various unique features, from the traditional Bentley "B" badge to the full LED lighting system.
Distinctive Finishes: Unparalleled Quality and Craftsmanship
For those who desire something unique, the 2021 Bentley Bentayga features a range of exterior finishes offering unparalleled quality and craftsmanship. Each finish is designed to provide a distinctive look and feel, from deep metallic paints to exquisite wood veneers. For those seeking a truly luxurious experience, the Bentayga is also available in exclusive diamond-painted finishes, offering a unique level of elegance.
Precision Engineering: A Fusion of Form and Function
Bentayga's exterior design results from precision engineering, carefully considering every detail to optimize aerodynamics and performance. The result is a vehicle that looks stunning and delivers exceptional handling and speed. The Bentayga also features advanced air suspension and cutting-edge driver assistance systems that make every drive feel effortless and safe.
Attention To Detail: An Uncompromising Approach
Bentley's uncompromising approach to design is evident in the Bentayga's exterior, with every detail carefully crafted to create a cohesive and elegant whole. No detail is overlooked, from the seamless bodywork to the intricate lighting elements. The result is a vehicle that is a testament to Bentley's attention to detail and commitment to excellence.
Versatility: A Design That Adapts to Any Environment
The Bentayga is designed to perform in any environment, with a versatile design that's equally at home on city streets or rugged terrain. The high ground clearance, large wheels, and all-wheel drive system make it ideal for off-road adventures, while the powerful engine and advanced aerodynamics make it equally capable on winding roads. The Bentayga also features an array of driver assistance systems that help drivers stay safe and in control, regardless of the conditions.
Get Your Hands On the 2021 Bentley Bentayga Today!
If you're looking for a vehicle that redefines luxury and sophistication, look no further than the 2021 Bentley Bentayga. With its elegant design, advanced technology, and uncompromising quality, this car will turn heads wherever it goes. Visit the Bentley Washington DC dealership today to experience the Bentley difference firsthand!