One of the most luxurious cars, the Bentley Continental GT, is in high demand in the market. Its sleek body and finely-crafted interior are designed to turn heads while providing a smooth and comfortable ride. As such, it comes with a hefty price tag – but if you're looking for an exceptional driving experience, the Bentley models are worth every penny. Go through with an overview of the Bentley Continental GT price and what you can expect to pay for one. Read on to learn more!
What To Know About The Bentley Continental GT Price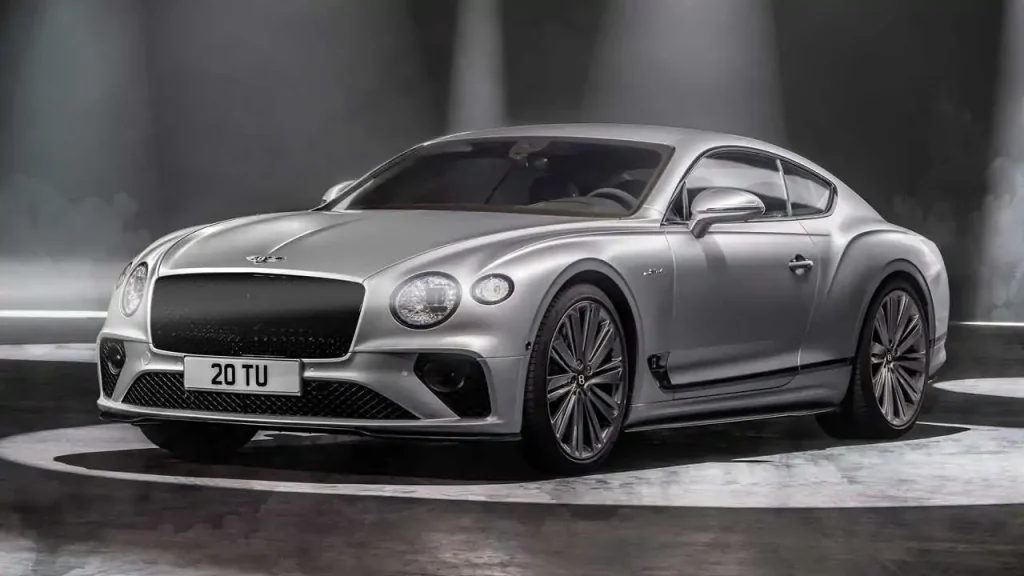 Consider the following things when evaluating the Bentley Continental GT price:
Base Price
The base price of the Bentley Continental GT can vary significantly, with models ranging from around $200,000 to upwards of $300,000. The exact amount you pay for your Bentley will depend on the model and year you choose. For instance, newer models are typically more expensive than their predecessors due to increased levels of innovation and technology.
Options & Packages
Bentley also offers a range of optional packages to add to your Continental GT. These options can include features such as upgraded wheels, advanced safety systems, and even custom paint jobs. The cost of these options will depend on the exact package you choose, but they can add up thousands of dollars to the overall price of your car.
Location
The price of the Bentley Continental GT can vary significantly depending on your location. Certain cities and regions tend to have higher prices due to demand, local taxes, or the cost of shipping. For instance, a Continental GT in London may be more expensive than one in Los Angeles due to the impact of international exchange rates and shipping costs.
Dealership Negotiations
Like with any luxury car purchase, it's possible to negotiate the price of the Bentley Continental GT with the dealership. It is important to remember that while you may be able to haggle over the sticker price and get a better deal, it is also essential to understand what you are getting for the money. Before making an offer, it is necessary to research the local market and understand a fair price for your Bentley.
Financing Options
Various financing options are available for the Bentley Continental GT, allowing potential owners multiple ways to finance their purchases. Traditional auto loans are an option, allowing buyers to make monthly payments over an agreed-upon period, typically 5-7 years. Lease agreements are another popular way to finance a Bentley Continental GT, which allows drivers to enjoy their car for a set time, typically 3-4 years.
Insurance and Maintenance
The cost of insurance and maintenance for the Bentley Continental GT can be high, so it's essential to factor these expenses into your budget. Insurance costs can vary significantly due to various factors, such as the car's age, its performance capabilities, and where you live. Generally speaking, insurance rates will rise with increasing speed and power. Maintenance costs also vary but maintain regular maintenance and service to ensure your Bentley remains in top condition for years to come.
Fuel Costs
The Bentley Continental GT is a gas-powered car, and its fuel costs should be taken into consideration. The exact cost of fuel for your model will depend on the size of the engine and how far you drive. It's also important to factor in any tax or other fees that may apply to your area when calculating the total cost of ownership.
Resale Value
The Continental GT is an iconic car that typically holds its value over time, meaning you can expect a good price when selling. Resale values vary depending on the condition and age of the vehicle, so it's essential to keep your Continental GT well-maintained to maximize its resale value.
What Factors Influence The Final Price Of A Bentley Continental GT
The final price of a Bentley Continental GT can be influenced by several factors, including:
Model and Trim Level
Different models and trim levels of the Bentley Continental GT come with varying levels of standard equipment, performance capabilities, and options, which can all impact the final price. The base model of the Continental GT offers a range of features, such as an 8-speed dual-clutch transmission, controllable heated steering wheel, all-wheel drive, and air suspension.
Year
The year of the car can also affect the price of a Bentley Continental GT. Generally, newer models tend to be more expensive than older models due to the latest technology and design features they come with. For instance, recent models may include advanced driver-assistance features such as lane-keeping assist and adaptive cruise control. Newer cars like Continental GT Range may also come with an extended warranty, which can add to the cost.
Condition
The condition of the Bentley Continental GT will play a major factor in its final cost. The mileage of the vehicle and any signs of wear and tear should be carefully assessed when determining its price. For example, a low-mileage, well-maintained car might demand a higher price than one with more miles on the odometer.
Upgrades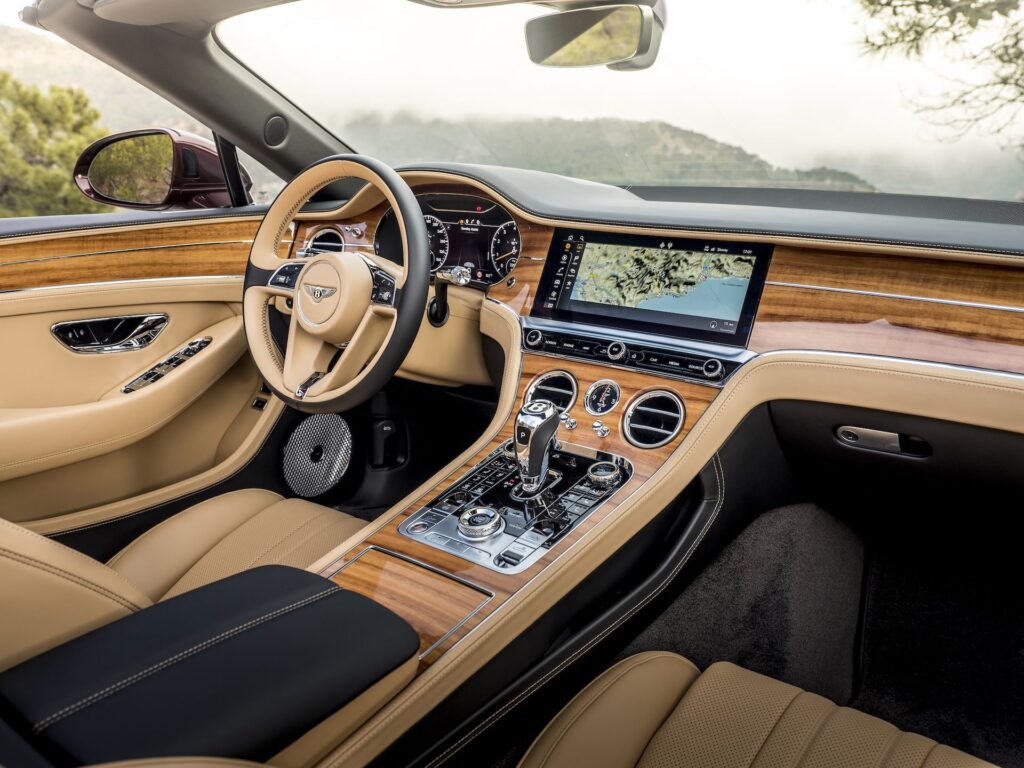 The cost of any options and upgrades selected by the buyer can significantly impact the final price. Whether a Bentley Continental Gt speed model, a coupe or Continental GT S, a sports car, or a convertible, the price might be affected by the chosen upgrades. Some of these might include a leather rear seat, advanced audio systems, and exterior paint finishes.
For instance, opting for a more powerful engine, such as the V8 or W12, will demand a higher price. Advanced technology features like driverless parking, adaptive cruise control, night vision lighting systems, and advanced infotainment systems can also bump up the final cost.
Market Conditions
The supply and demand of the Bentley Continental GT and economic and political factors can also affect the final price. For instance, if a car model is in high demand due to its unique design or performance specifications, its cost will likely be higher than other cars. On the other hand, if a car model is out of production, the cost may increase due to its limited availability. Additionally, economic and political instability can also impact a car's price.
How Much Can You Pay For A New Or Used Model?
The price of a new or used Bentley Continental GT can vary greatly depending on various factors such as the model, year, condition, and location. Here's a general breakdown of what you can expect to pay:
New Bentley Continental GT
The starting price for a brand-new Bentley Continental GT can range from around $200,000 to as much as $300,000 or more for the higher-end models and trims. This luxurious vehicle offers outstanding performance capabilities, front seat comfort specifications, car safety features, and the latest technology that all come together to create an unforgettable driving experience. The interior is crafted with exquisite materials, and the exterior exudes sophistication.
Used Bentley Continental GT
The price for a used Bentley Continental GT can range from around $100,000 for an older, lower-end model to as much as $200,000 or more for a late-model, high-end example. While some of the features on the newer models may be absent from older versions, these cars still offer a luxurious and powerful ride. Buying a pre-owned Bentley Continental GT can be an excellent way to own and enjoy this vehicle without breaking the bank.
Certified Pre-Owned Bentley Continental GT
A certified pre-owned Bentley Continental GT carries a higher price tag than other used versions, as it often comes with a warranty and other benefits. The higher cost typically reflects that these cars have been thoroughly inspected and reconditioned to be in top condition, making them a great value for those who want the most out of their vehicle. Prices for these vehicles can range from around $150,000 to over $250,000, depending on the model and year of the car.
Explore More With Bentley Washington DC!
At Bentley Washington, DC, we can help you find the perfect Bentley Continental GT for your needs and budget. We have a wide selection of new, used, and certified pre-owned models. Our knowledgeable staff is here to answer any questions and assist in ensuring you get the best possible deal. Visit us today or contact us to learn more about our selection of Bentley vehicles!