Make the most of your shopping experience by creating
an account. You can:

Access your saved cars on any device.
Receive Price Alert emails when price changes,
new offers become available or a vehicle is sold.



Not registered? click here
Bentley Flying Spur for sale in Olathe Kansas
Featured Bentley Flying Spur offers in Olathe KS
The Bentley Flying Spur Collection
Flying Spur Speed Edition 12
The Flying Spur is a luxury sedan renowned for its opulent design, powerful performance, and advanced technology. Its elegant exterior, handcrafted interior, and powerful engine options create a prestigious presence. Cutting-edge technology, personalized customization, and a focus on rear-seat comfort enhance the driving experience. As a symbol of luxury and performance, the Flying Spur combines timeless design with modern engineering for those who appreciate sophistication and prestige.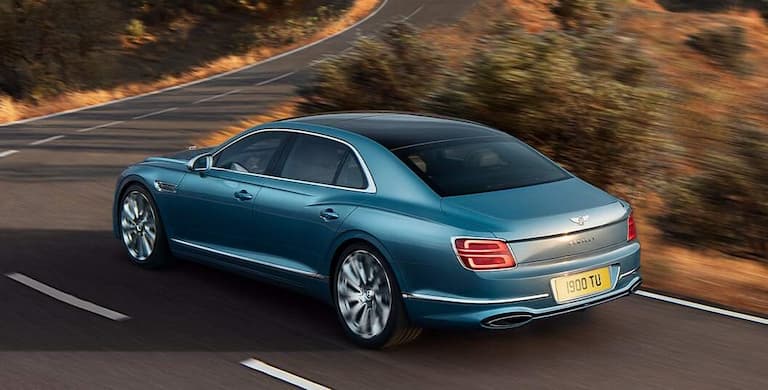 You can choose from three advanced powertrains: a 4.0 liter V8 petrol engine, a 6.0 liter W12 petrol engine, or a 2.9 liter V6 hybrid, featuring a 100 kW electric motor. There are four driving modes, enabling you to select a drive that suits your mood. Comfort mode optimizes the drivetrain and chassis for refinement, while Sport makes the car more responsive, giving you a feeling of being more in touch with the road, rather than insulated from it. Whichever you opt for, you will experience performance unlike that of any other luxury sedan.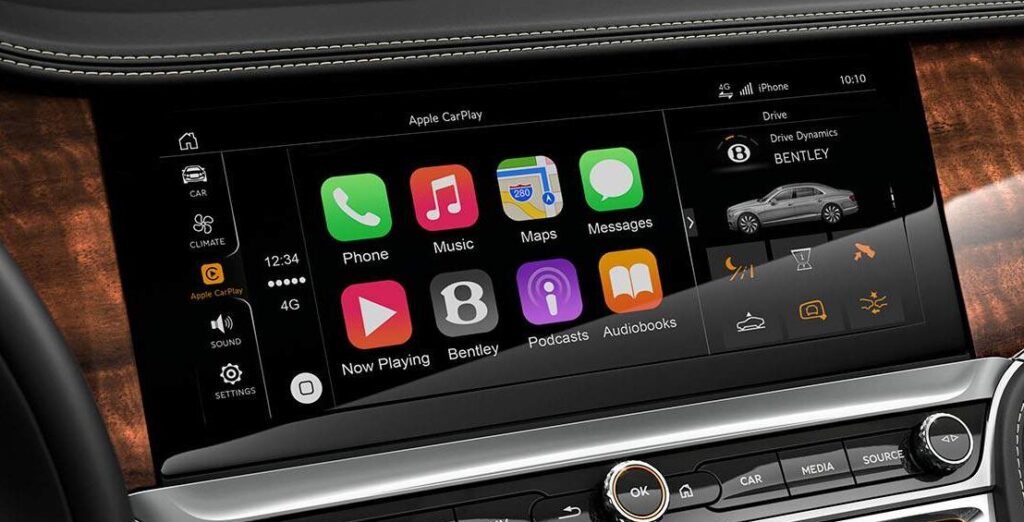 The Flying Spur can be commissioned with the stunning Bentley Rotating Display, bringing together the best of Bentley's craftsmanship and technological innovation. Passengers in the rear benefit from the Touchscreen Remote that offers access to controls for the audio system, the heating and ventilation, and even the massage functions in the seats. Several assistive systems are available for the driver to make long drives easier, from Adaptive Cruise Control to Lane Assist and even a Night Vision Camera. Further features for urban driving include Park Assist and a 360º Top View Camera display.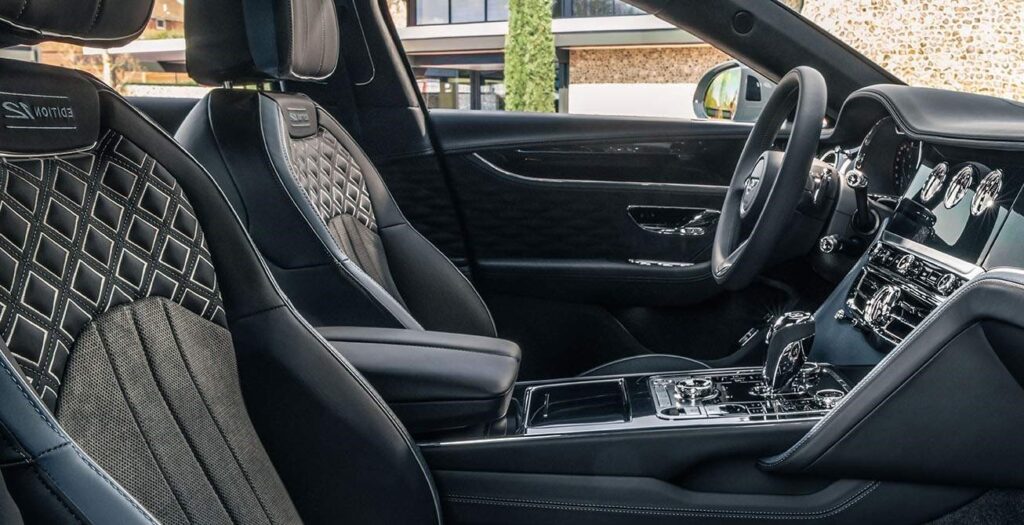 Crafted from superformed aluminum for a near-seamless surface, the Flying Spur exudes elegance and a sense of untapped power. From the gleaming finish of the front grilles to the matching finish of the badging and wing vents, handcrafted details can be seen everywhere on the car's sleek exterior – while eye-catching wheels add road presence, in sizes ranging from 20" to 22". Inside, the Flying Spur combines a generous rear passenger space with a luxurious front cabin, for an effortless driving experience.
View Full Bentley Inventory
A Bentley Shopping Experience Fully Online
Bentley began with a straightforward philosophy: the relentless pursuit of both luxury and performance. The engineering we employ while pursuing this goal is similarly single-minded. 
Monday 9:00AM – 7:00PM
Tuesday 9:00AM – 7:00PM
Wednesday 9:00AM – 7:00PM
Thursday 9:00AM – 7:00PM
Friday 9:00AM – 7:00PM
Saturday 9:00AM – 6:00PM
Sunday Closed
Monday 8:00AM – 5:00PM
Tuesday 9:00AM – 7:00PM
Wednesday 9:00AM – 7:00PM
Thursday 9:00AM – 7:00PM
Friday 9:00AM – 7:00PM
Saturday Closed
Sunday Closed
Overview Of All Bentley Flying Spur Models Available in Olathe KS
The Bentley Flying Spur is a luxury sedan available in multiple configurations, each with its own characteristics and unique features. The main models we can deliver to Olathe, KS​​ as of 2023 include:
Bentley Flying Spur Mulliner: Exemplifying ultimate craftsmanship and personalization, the Flying Spur Mulliner offers bespoke details and unparalleled luxury for discerning enthusiasts, ensuring an exclusive driving experience that reflects individual tastes.

Bentley Flying Spur: The quintessential embodiment of luxury and performance, the Flying Spur marries opulent comfort with powerful engineering for an extraordinary driving experience, making it a symbol of status and refinement.

Bentley Flying Spur S: Infusing an extra dose of sportiness, the Flying Spur S variant combines agile handling and luxurious features for those seeking an engaging yet refined ride, striking a perfect balance between athleticism and elegance.

Bentley Flying Spur Speed Edition 12: Pushing boundaries with speed, the Speed Edition 12 of the Flying Spur boasts enhanced performance and distinctive design elements for an exhilarating journey, embodying a fusion of power and artistic expression.

Bentley Flying Spur Azur: Inspired by elegance, the Flying Spur Azur model captures the essence of refinement through its design cues, offering a unique blend of luxury and sophistication, evoking a sense of timeless beauty and grace.

Bentley Flying Spur Speed: Emphasizing dynamic performance, the Flying Spur Speed excels with its potent engine and tuned suspension, catering to those who crave a spirited driving experience, delivering unmatched exhilaration while cocooned in lavishness.
All Bentley Flying Spur models come with a luxurious interior adorned with premium materials and advanced technology. The lineup features powerful engines, ensuring exhilarating performance. Customization options allow buyers to personalize their car, while driver-assistance features ensure safety and convenience. The elegant exterior design, coupled with an extended wheelbase option for rear-seat comfort, embodies a blend of opulence and prestige. Making it a symbol of luxury and sophistication on the road.
Ordering a Bentley Flying Spur in Olathe
Whether you're in search of a luxurious, high-performance sedan in Olathe Kansas or a practical, all-encompassing option, the Bentley Flying Spur is your go-to. If you're ready to experience the exhilaration of driving a Bentley Flying Spur, reach out to us today to arrange a in-person or virtual tour. Our team of professionals is eager to assist you in selecting the ideal Flying Spur in Olathe Kansas, guiding you through every phase of the process. Don't wait, connect with us now to embark on your Bentley journey.