Make the most of your shopping experience by creating
an account. You can:

Access your saved cars on any device.
Receive Price Alert emails when price changes,
new offers become available or a vehicle is sold.



Not registered? click here
The Ultimate Luxury Vehicle: A Bentley Continental For Sale
When it comes to luxury vehicles, few can compete with the Bentley Continental. This car is renowned for its sleek design and powerful engine, making it a favorite among those who enjoy the more refined things in life. Whether you are an experienced car enthusiast or simply looking to make a statement, owning a Bentley Continental will surely be an unforgettable experience.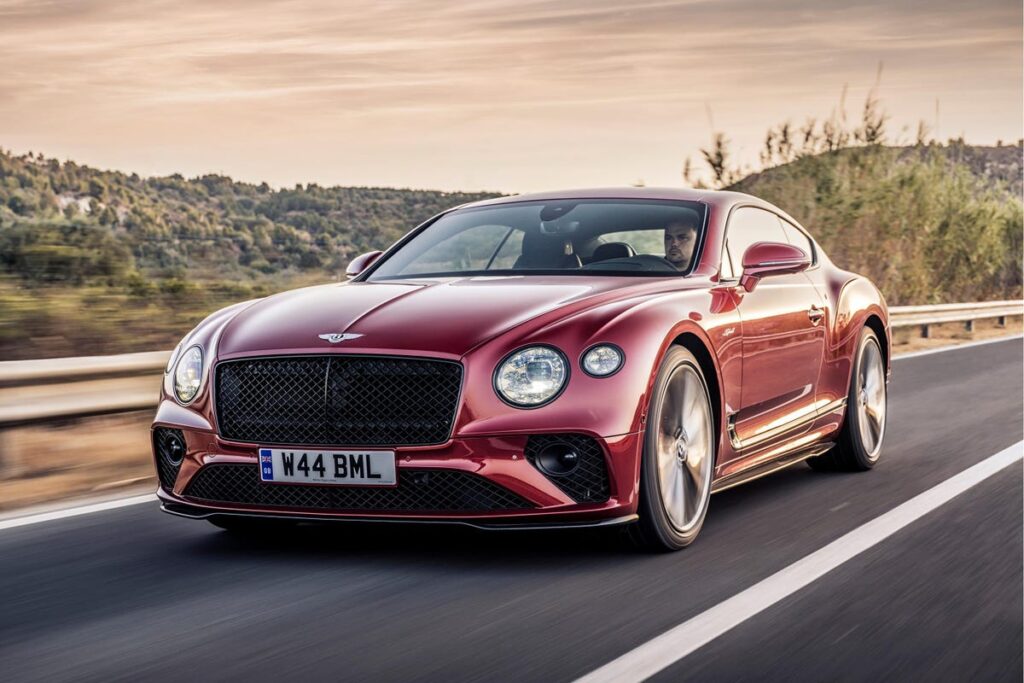 For sale now at Bentley Washington DC, this remarkable vehicle offers all the features one could hope for, from a leather interior and advanced technology systems to powerful performance capabilities and bold exterior styling that will turn heads wherever you go. Get a chance to own this amazing vehicle; visit us today!
The Bentley Continental: A Legacy of Luxury
The Bentley Continental is a luxury grand tourer in production since 1952. The Continental has a rich legacy of luxury and sophistication and is considered one of the most prestigious vehicles on the market. Here are some key points about the Bentley Continental's legacy of luxury:
History of the Bentley Brand
The British automaker Rolls-Royce was responsible for developing and designing the Bentley. The Bentley was first introduced in 1921 and quickly gained prestige for producing some of the most luxurious cars in the world. Today, Bentley is known as one of the leading automakers in craftsmanship and design, offering drivers an unparalleled sense of luxury.
Evolution of the Bentley Continental
The Bentley Continental has gone through numerous iterations since its introduction. Each iteration offers drivers an improved driving experience, with the latest models equipped with advanced technology and performance features. The current model of the Bentley Continental is the pinnacle of luxury and sophistication, delivering a truly unforgettable driving experience.
Characteristics of the Bentley Continental
The Bentley Continental is known for its distinct style, luxurious interior, and powerful engine. The exterior features bold styling, a sleek silhouette, and an iconic mesh grille. Inside the cabin, drivers will find high-end materials such as leather upholstery and wood trim, as well as advanced technology systems providing convenience and connectivity. Under the hood lies a powerful engine, delivering an impressive combination of power and efficiency—perfect for long-distance trips or simply cruising around town.
Iconic Models
The Bentley Continental has been available in numerous iconic models throughout its history. These include the Flying Spur, the Azure, and the GT Convertible. Each vehicle is highly sought-after for its unique design and legendary performance capabilities. These models will continue to be timeless classics in the years to come.
Design and Engineering
The craftsmanship of the brand is shown in the design and engineering of the Bentley Continental. Every part of this car was made with great care, from the powerful engine to the plush interior. The result is a car that offers drivers unparalleled performance and luxury.
The Allure of Owning a Luxury Vehicle
Luxury vehicles have a unique appeal that goes beyond their performance and features. There's an allure to owning a luxury car that speaks to a certain lifestyle and status. Here are some reasons why owning a luxury vehicle can be so alluring:
Status and Prestige
Having a Bentley Continental is more than just a sign of wealth; it's also a sign of style, sophistication, and luxury. The outside design is instantly recognizable, and the high-quality automatic emergency braking and powerful performance make for a truly unforgettable driving experience. Not only that, but the Bentley Continental has a long history of being high-quality and well-made. After nearly 70 years of production, the Bentley Continental still stands tall as a symbol of luxury and prestige.
Attention to Detail
The Bentley Continental has been perfected through decades of engineering and craftsmanship. From the powerful engine to the iconic exterior styling, every single aspect of this vehicle has been carefully designed and engineered with attention to detail. This level of precision sets luxury vehicles apart from conventional cars, making them truly special in their own right.
Technology & Innovation
Some of the most advanced technology and new ideas are built into the Bentley Continental. With the most up-to-date infotainment systems and active safety features, drivers can enjoy a truly modern driving experience. The newest models can even drive themselves, so drivers can travel safely and easily while enjoying all the perks that come with owning a Bentley.
Exclusivity
Bentley Continental models are produced in limited quantities, making them highly exclusive. This exclusivity is part of what makes owning a Bentley so alluring—it's not just a car; it's a work of art. Each vehicle is crafted with the utmost attention to detail, ensuring that each one is truly unique.
Comfort and Convenience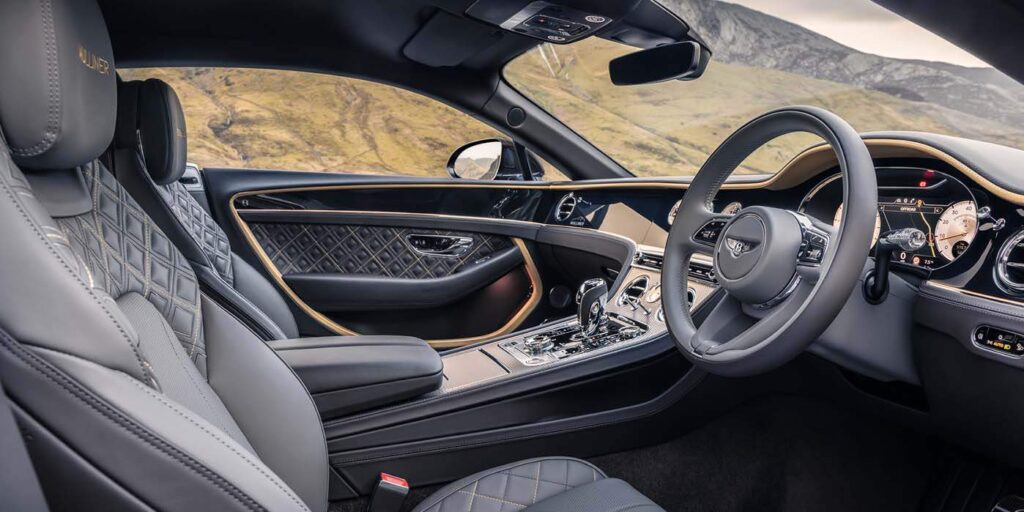 The Bentley Continental is comfortable and easy to use in a way that most other cars aren't. The interior of this luxury car is made with high-quality materials like leather seats and high-tech systems to make every ride an unforgettable experience. When they're behind the wheel of a Bentley Continental, drivers can enjoy comfort and convenience that can't be found anywhere else.
Popular Models of the Bentley Continental
The Bentley Continental is a line of high-end grand touring cars that has produced a number of well-known cars. Each model has unique features and design elements, from the original Bentley Continental in 1952 to the latest third-generation Continental GT. Here are some popular models of the Bentley Continental:
Bentley Continental R (1991-2003)
This classic model was the first Bentley with a powerful V8 engine and all-wheel drive. This model is the most famous in the Continental line because of how luxurious it is inside and out.
Bentley Continental GT (2003-present)
The second-generation Bentley Continental was a major design breakthrough for the brand. With a sleek exterior, powerful engine, and luxurious interior, this model helped propel the Bentley Continental to new heights of success.
Bentley Continental Flying Spur (2005-present)
The Continental Flying Spur was a four-door version of the popular GT model. This model is one of the top choices for discerning luxury car buyers, featuring classic Bentley styling and an even more powerful engine.
Bentley Continental GT Speed (2007-present)
The GT Speed is the most powerful car in the Continental line. It features an even more powerful engine and a sportier exterior design. The interior is also upgraded with luxury materials, making it perfect for those who demand power and sophistication.
Bentley Continental GT Convertible (2011-present)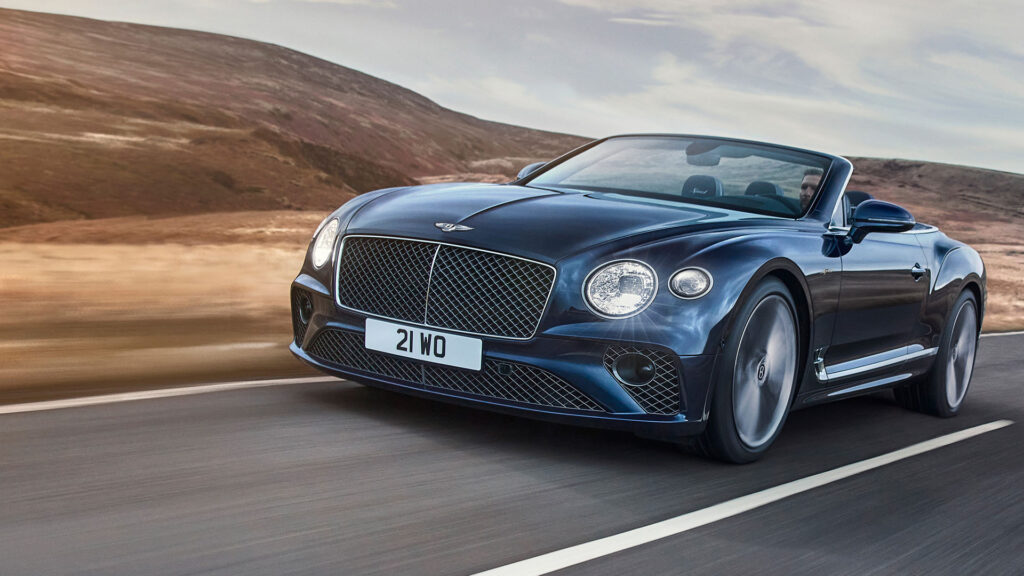 The used Bentley Continental GT Convertible is the open-top version of the popular GT V8 model. With a retractable hardtop, this model offers drivers the perfect combination of power and luxury with the bonus of open-air driving. It also has features like adaptive cruise control, heated seats, multi-zone climate control, a navigation system, and parking sensors.
The Buying Process
If you want to buy a Bentley Continental, there are a few steps you should take to make sure the buying process goes smoothly. Here are some key steps to keep in mind:
Determine Your Budget
Before you start looking for the perfect Bentley Continental model, you should figure out how much you can spend. This will help you narrow the available models to those within your price range. It's also important to consider all the costs of purchasing a luxury vehicle, including taxes, fees, and insurance.
Research Potential Models 
Once you've determined your budget, take some time to research potential models. Read reviews online and compare specs between different Bentley Continental models to ensure you're getting the best model for your needs. It's also a good idea to check the vehicle history of any vehicles you're considering to experience them firsthand.
Test Drive
Once you've narrowed down your selection, arrange to take a test drive of any vehicles you're interested in. This will let you see how powerful and luxurious the Bentley Continental is for you. You can also check out the condition of possible cars this way to make sure they meet your needs.
Consider Financing Options
When purchasing a Bentley Continental, it's important to consider financing options. If you cannot fully pay for the vehicle, you should research your loan and lease options. Several reputable lenders provide financing for luxury Bentley Continental GT vehicles, such as banks, credit unions, and auto finance companies. Different lenders may have different interest rates, so be sure to shop around and compare offers.
Negotiate the Price
Once you've settled on a model and financing option, be sure to negotiate the average price. This step can often save you money, so be sure to research the average selling price of similar models and use this information to your advantage when negotiating.
Finalize Your Purchase
Once you've agreed on a Bentley Continental GT cost, it's time to finalize your purchase. Make sure to read all documents carefully and ask any questions you may have before signing anything. After signing the documents, you'll be ready to take your new Bentley Continental home!
Maintenance and Upkeep
Do regular maintenance and upkeep on your Bentley Continental to keep it running well and looking its best. This means changing the oil and filters, rotating the tires, and fixing or replacing things as they break or wear out. Also, make sure to take your car to a qualified service center for regular inspections.
Get Your Dream Car at Bentley Washington DC
Bentley Washington DC is your go-to destination for luxurious Bentley models. We proudly offer a wide selection of new and pre-owned Bentley Continental models. Our best staff is ready to assist you in your search for the perfect luxury vehicle. We also purchase pre-owned models, so contact us today to get started!