Make the most of your shopping experience by creating
an account. You can:

Access your saved cars on any device.
Receive Price Alert emails when price changes,
new offers become available or a vehicle is sold.



Not registered? click here
Bentley Bentayga for sale in Fontana California
Featured Bentley Bentayga offers in Fontana CA​
The Bentley Bentayga Range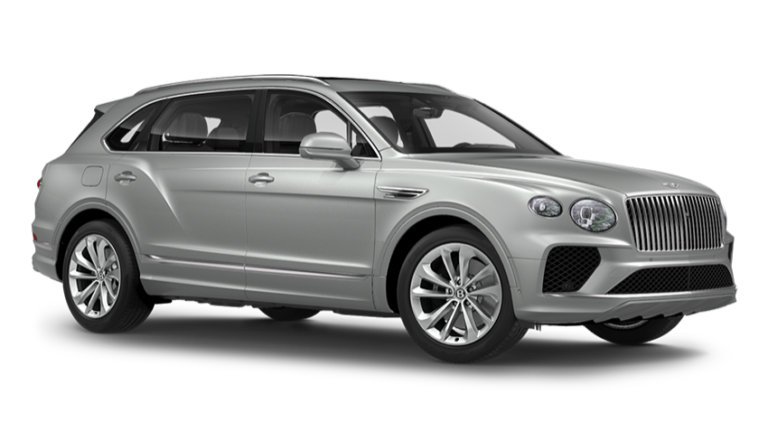 Bentayga Extended Wheelbase For Sale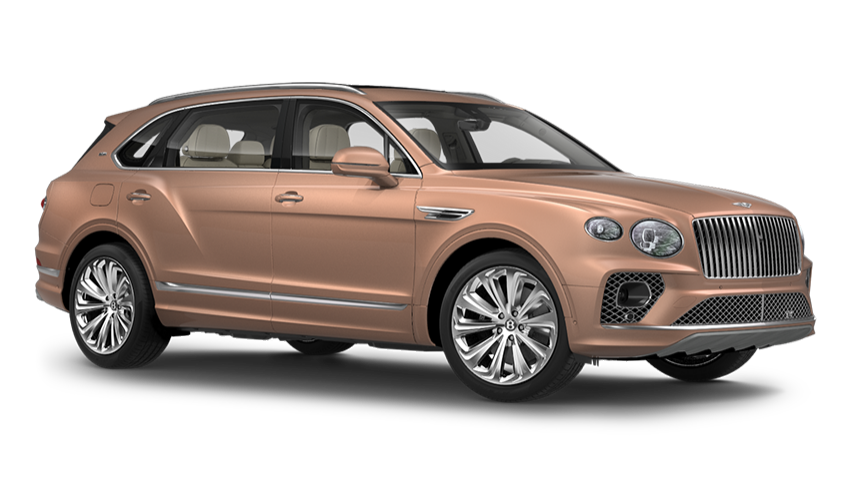 Bentayga Extended Wheelbase Azure for Sale
Combining exhilarating performance with exquisite craftsmanship, the Bentayga is an SUV without compromise. You can drive it anywhere, from city streets to the open road and beyond. And with a choice of seating configurations including 4-seat, 5-seat, and 7-seat options, you can take everyone and everything with you. Perfect for business, leisure, and everything in between, the Bentayga is a luxury SUV like no other.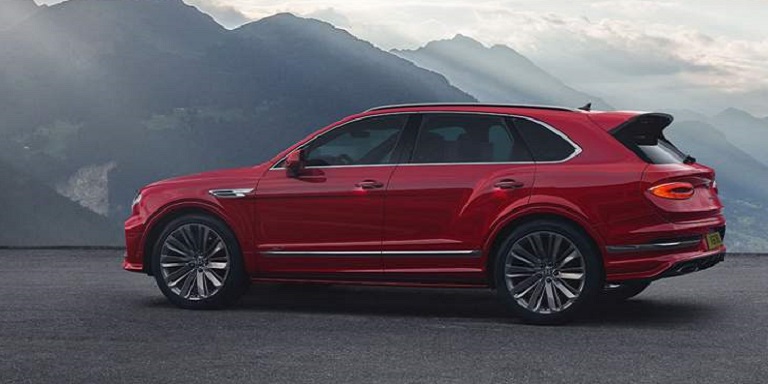 There are four powertrains available, depending on which model you choose. You can choose between a 4.0 litre, twin-turbocharged V8 petrol engine, a 3.0 litre V6 hybrid, and 6.0 litre W12 petrol engine. Every Bentayga features active all-wheel drive, with all V8 and W12 models benefiting from Bentley Dynamic Ride – a system that makes adjustments automatically in response to driving conditions. The Bentayga is built for every road – and for places with no roads at all.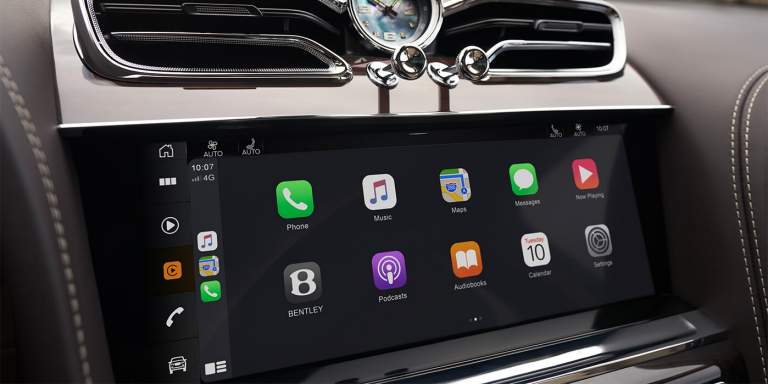 Every Bentayga is equipped with the wired and wireless versions of Android Auto and Apple CarPlay. The Bentley Signature Audio system is fitted as standard, however you can opt to upgrade it to the 20-speaker Naim for Bentley system, for truly unrivalled sound quality. All Bentleys have rear-seat luxury where passengers can use the wireless Touch Screen Remote to control functions including the audio, heating, ventilation and mood lighting settings. The Bentayga also inclues Driving assistance. Bentley's City Specification as the standard, with the optional Touring Specification adding features designed to make long distance drives a pleasure, such as Adaptive Cruise Control, a Night Vision Camera and a Head-Up Display.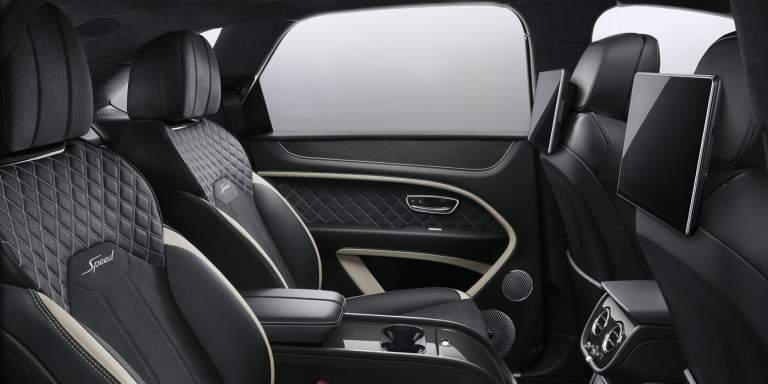 The grille is flanked by LED matrix headlamps with an intricate design that mimics cut crystal, complementing the jewelled 3D lamps at the rear. Its commanding stance is emphasised by exquisitely designed wheels – 21" are standard on the Bentayga, and 22" on the Bentayga S, Bentayga Speed, Bentayga Azure and Bentayga Hybrid. Inside, a stunning cabin space that can be fit for your taste. A luxurious four-seat configuration offers extra comfort in the rear, while the five-seat option allows the rear seats to be folded down fully for more trunk space.
View Full Bentley Inventory
A Bentley Shopping Experience Fully Online
Bentley began with a straightforward philosophy: the relentless pursuit of both luxury and performance. The engineering we employ while pursuing this goal is similarly single-minded.
Monday 9:00AM – 7:00PM
Tuesday 9:00AM – 7:00PM
Wednesday 9:00AM – 7:00PM
Thursday 9:00AM – 7:00PM
Friday 9:00AM – 7:00PM
Saturday 9:00AM – 6:00PM
Sunday Closed
Monday 8:00AM – 5:00PM
Tuesday 9:00AM – 7:00PM
Wednesday 9:00AM – 7:00PM
Thursday 9:00AM – 7:00PM
Friday 9:00AM – 7:00PM
Saturday Closed
Sunday Closed
Overview Of All Bentley Bentayga Models Availabe in Fontana CA​
The Bentley Bentayga is a luxury SUV available in multiple configurations, each with its own characteristics and unique features. The main models we cam deliver to Fontana, CA​​ as of 2023 include:
Bentayga Hybrid: This is the base model starting at $200,025, offering a 443-hp hybrid powertrain consisting of a turbocharged 3.0-liter V-6 and an electric motor. The hybrid model offers an electric driving range of 18 miles, but sacrifices some of the performance capabilities of the other models.
Bentayga V-8: This model shares the same starting price as the Hybrid but has a 542-hp twin-turbo V-8 engine. It delivers more power than the hybrid model, with a 0-60 mph time of just 3.5 seconds.
Bentayga S Hybrid: Starting at $228,225, it offers a slightly more powerful 455-hp version of the electrified powertrain compared to the base Hybrid model. It provides a better electric-only driving range of 27 miles.
Bentayga Extended Wheelbase V-8: Priced at $229,625, this model features a longer body for more space in the rear seat, and comes with a rear-wheel steering system for improved maneuverability. The interior features Bentley's new Diamond Illumination ambient lighting system and the rear seats can recline up to 40 degrees for extra comfort.
Bentayga S V-8: At $233,825, this model features the same V-8 engine but likely comes with sportier design elements and performance enhancements compared to the standard V-8.
Bentayga Azure Hybrid: Starting at $234,025, this model introduces a more luxurious trim level to the hybrid lineup.
Bentayga Azure V-8: Priced at $239,625, the Azure brings added luxury features to the V-8 model.
Bentayga Odyssean Edition: This limited-edition model, priced at $242,025, comes with the hybrid powertrain and features environmentally-friendly interior materials, including open-pore Koa wood and tweed upholstery. Only 70 units will be made.
Bentayga Extended Wheelbase Azure V-8: This model, priced at $266,225, combines the luxury features of the Azure trim with the extended wheelbase design.
Bentayga Speed: This is the performance flagship of the Bentayga lineup, priced at $267,325. It features a powerful 626-hp W-12 engine and is claimed to have a top speed of 190 mph, potentially making it the fastest SUV in the world.
All models come with an eight-speed automatic transmission and standard all-wheel drive. The interior is rich with leather, wood, and metal accents, and offers extensive customization options. All Bentayga models come standard with a 10.9-inch infotainment screen with navigation and Apple CarPlay and Android Auto integration. They also have a variety of optional features, including adaptive suspension, rear-seat entertainment system, 20-speaker Naim stereo, and a suite of driver-assistance features.
Ordering a Bentley Bentayga in Fontana
Whether you're in search of a luxurious, high-performance SUV in Fontana California or a practical, all-encompassing option, the Bentley Bentayga is your go-to. If you're ready to experience the exhilaration of driving a Bentley Bentayga, reach out to us today to arrange a white glove in-person or virtual tour. Our team of professionals is eager to assist you in selecting the ideal Bentayga in Fontana California, guiding you through every phase of the process. Don't wait, connect with us now to embark on your Bentley journey.