Make the most of your shopping experience by creating
an account. You can:

Access your saved cars on any device.
Receive Price Alert emails when price changes,
new offers become available or a vehicle is sold.



Not registered? click here
Explore the 2021 Bentley Continental GT's Beauty And Power
The 2021 Bentley Continental GT is a stunning combination of beauty and power. From its eye-catching exterior design to its luxurious interior, this car will make any driver feel like royalty. It has been designed with the utmost attention to detail, from its sleek lines and curves to the state-of-the-art technology features inside. The powerful engine provides impressive performance that can take you anywhere in style and comfort. With all these features combined, it's no wonder why the Bentley Continental GT is one of the most sought-after cars on the market today.
Why The 2021 Bentley Continental GT Is Considered a Great Choice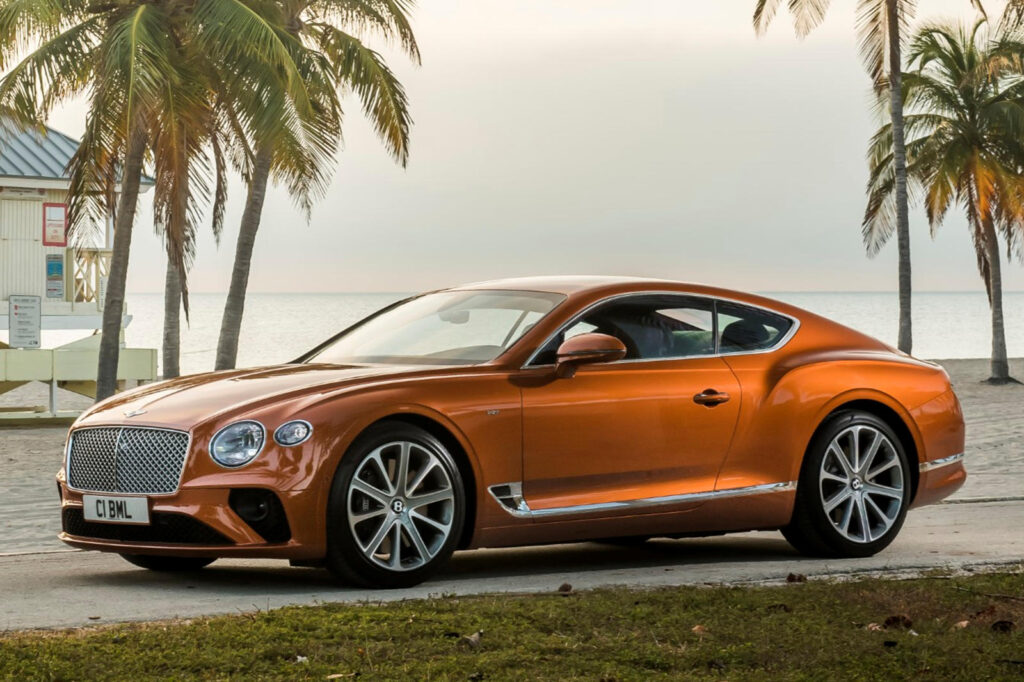 The 2021 Bentley Continental GT is a great choice for drivers and passengers alike due to several reasons, including:
Exceptional Performance
The 2021 Bentley Continental GT offers an exceptional driving experience that combines power, comfort, and luxury. It's equipped with various powerful engine options, including a twin-turbocharged W12 engine that produces up to 626 horsepower. This V8 engine combines an eight-speed automatic transmission for smooth shifting and an all-wheel drive for added traction and control.
Opulent Interiors
The interiors of the Bentley Continental GT are designed to offer ultimate luxury, comfort, and style. High-quality materials have been used throughout the interior, creating an opulent atmosphere. The seats are leather upholstered, with diamond quilting for added flair and elegance. In addition, the dashboard features state-of-the-art technology, such as a 12.3″ touchscreen, Bentley rotating display, steering wheel, and more!
Elegant Exteriors
The 2021 Bentley Continental GT exudes a strong aura of luxury and power with its beautiful body lines, bold grille, and striking LED headlights and taillights, making it a head-turner wherever you go. The muscular curves of the car's silhouette give it an aggressive yet refined look, while the iconic "B" hood ornament adds a touch of class. The side air intakes and large alloy wheels complete the look, creating a bold and sophisticated head up display.
Cutting-Edge Technologies
The 2021 Bentley Continental GT is equipped with a range of advanced technologies that make your driving experience safer, more convenient, and more enjoyable. These include a night vision system with pedestrian detection, lane keeping assist, and a 360-degree parking camera. In addition, there's also a wireless charging pad for your mobile devices and advanced audio systems for your entertainment.
Premium Quality
The particular Continental GT Speed is built using only the finest materials and the latest construction techniques, ensuring that the car will stand the test of time. Attention has been paid to every detail, from the high-grade leather rear seat to the intricate woodwork accents. The car's strong frame like a two door grand tourer has ensured a safe and comfortable ride, even on rough roads.
The Unique Technologies Of the 2021 Bentley Continental GT
The 2021 Bentley Continental GT offers a range of cutting-edge technologies designed to enhance its passengers' driving experience, comfort, and safety. Some of these features include:
Advanced Infotainment System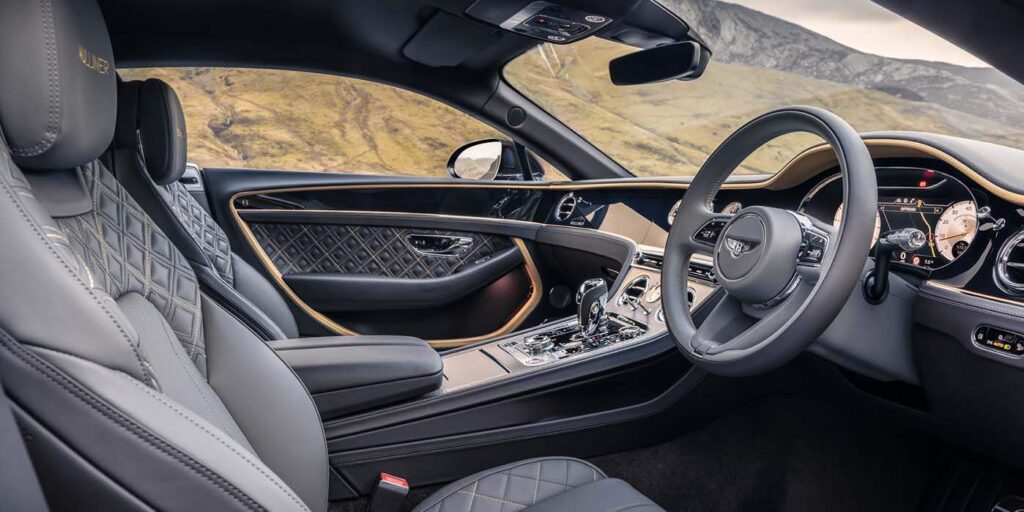 The 2021 Bentley Continental GT has a state-of-the-art infotainment system that provides access to music, GPS navigation, and hands-free calling. With this advanced system, drivers can stay connected while on the go and enjoy an upgraded in-car entertainment experience. The intuitive interface allows users to easily control the system using voice commands, while the high-resolution touchscreen display ensures a smooth and responsive user experience.
Drive Modes
The 2021 Bentley Continental GT has various drive modes that allow you to switch between comfort and sports settings based on your driving style. These modes give the driver increased control and flexibility, enabling them to tailor their driving experience to suit the situation. With Comfort Mode, drivers can enjoy a smooth and comfortable ride while still having access to the car's powerful performance. Sport Mode, on the other hand, offers a more dynamic and exhilarating driving experience.
Night Vision System 
The 2021 Bentley Continental GT is fitted with an advanced night vision system that helps detect pedestrians and animals in low-light conditions. The system automatically dims the headlights when it detects any potential hazards, enabling the driver to avoid any potential collisions. The system also has a pedestrian detection feature that warns the driver if it detects any pedestrians in their path.
Electronic Limited Slip Differential
The Continental GT is fitted with an advanced electronic limited-slip differential (LSD) system. This system improves traction and handling in difficult driving conditions, such as icy or wet roads, by automatically adjusting the torque distribution between the front and rear wheels. The result is improved stability and a smoother ride.
Advanced Safety Features
It is equipped with advanced safety technologies to make your driving experience even safer. The adaptive cruise control system constantly monitors the traffic ahead and automatically adjusts your speed accordingly, ensuring you maintain a safe distance from other vehicles. The lane departure warning system alerts you if the car begins to drift out of its lane, and the blind spot monitoring system warns you if there is a vehicle in your blind spot. The car safety also has an advanced airbag system that deploys to provide extra protection in the event of a collision.
 Tips On How To Care And Maintain The Luxury Car
The following subheadings could be used for tips on how to care for and maintain the 2021 Bentley Continental GT:
Regular Maintenance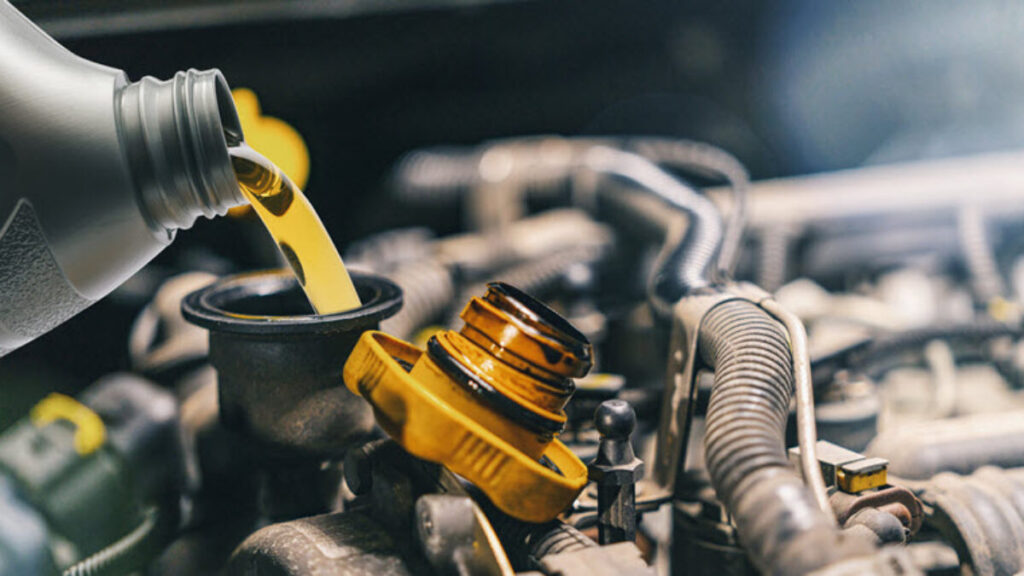 Regular maintenance is essential for the 2021 Bentley Continental GT as it ensures that the car remains in peak condition and provides a safe and comfortable ride. Regular oil changes are necessary to keep the engine running smoothly and reliably, while tire rotations can help to improve traction and reduce wear on the tires. Additionally, routine checks should be performed to ensure that all of the car's systems are functioning properly and that there are no underlying problems.
Quality Cleaning Products 
The 2021 Bentley Continental GT should be cleaned regularly to keep it looking its best. Use quality cleaning products specifically designed for luxury cars to ensure your car remains in pristine condition. These products will help protect the car's finish and keep it looking new. Additionally, never use harsh chemicals or abrasive materials on the car's exterior, as this could damage the paintwork.
Preserving the Interior
Preserving the interior of a 2021 Bentley Continental GT is essential for keeping the car's luxurious look and feel. Direct sunlight can cause fading, cracking, or peeling certain materials, such as leather upholstery and wood trim. To prevent this from occurring, it is best to park this luxury car in a garage or under shade when possible. Also, quality leather conditioners can help keep the interior looking its best.
Storing the Car Safely
Use a cover to protect the paint from dust, dirt, and debris while the car is in storage. Avoid long-term exposure to extreme temperatures as this can cause damage to interior materials. Park your car in a garage or under shade when possible to prevent fading of paints and other surfaces due to prolonged exposure to direct sunlight.
Ensure all windows, sunroofs, and doors are securely closed before storing your vehicle for an extended period. Leaving them open could lead to water damage inside the car during rain storms or snowfall events.
Protecting Against Wear and Tear
Protecting against wear and tear in a 2021 Bentley Continental GT is of the utmost importance. To avoid damage to the vehicle, practice safe driving habits such as avoiding aggressive acceleration, braking, or cornering. Additionally, it is beneficial to drive on even surfaces whenever possible and avoid potholes, bumps, or other imperfections in the road. This will help reduce stress on the suspension and other components of the car, which will reduce wear and tear.
Bentley Washington, DC, Can Help You Get The 2021 Bentley Continental GT!
If you want a 2021 Bentley Continental GT at average price with best fuel economy, then look for Bentley Washington, DC. Our team of technicians is experienced in selling certified pre-owned luxury cars of all makes and models, and we provide top-notch customer service that will make sure your needs are taken care of every step of the way. Contact us today to get great deals and check our dealer reviews!