Make the most of your shopping experience by creating
an account. You can:

Access your saved cars on any device.
Receive Price Alert emails when price changes,
new offers become available or a vehicle is sold.



Not registered? click here
Indulge in Luxury: 2021 Bentley Continental GT for Sale
Bentley Motors is a British luxury carmaker with a long and illustrious history. Founded in 1919 by Walter Owen Bentley, the company quickly established itself as one of the most prestigious automakers in the world. One such amazing innovation is the introduction of the Bentley Continental GT in 2021. This revolutionary car took luxury and performance to new heights, setting a benchmark for grand tourers worldwide.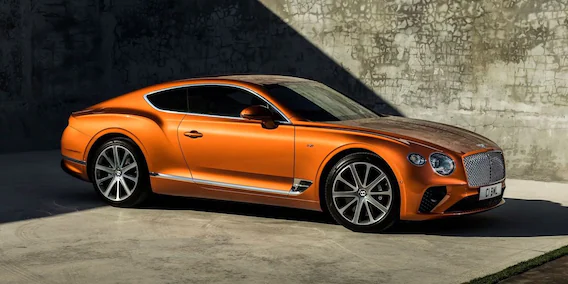 So if you are looking for an extravagant ride on the 2021 Bentley Continental GT, the Bentley Washington DC dealership is the place to be. We offer an extensive selection of new and pre-owned Bentley cars at economical pricing. So, experience the thrill of driving a Bentley today.
Purchasing a New Vs. Used 2021 Bentley Continental GT
When buying a 2021 Bentley Continental GT, there are pros and cons to buying a new or used vehicle. Here are some points to consider:
Pros of Buying a New Continental GT
Latest Features:

When you buy a new 2021 Bentley Continental GT, you will have access to the latest features and technology with the latest model year.

Customization:

You can make your new car your own by choosing from a variety of options and features. This lets you tailor your Continental GT to your tastes.

Warranty:

New vehicles come with a manufacturer's warranty, which can provide you with peace of mind and protect you from costly repairs.
The Cons of Buying a New Continental GT
Depreciation:

Most new cars lose a big chunk of their value in the first few years you own them. If you decide to sell the car, this can cost you a lot of money.

Higher Price:

New vehicles are typically more expensive than used ones, which can be a significant consideration for those on a budget.
Pros of Buying a Used Bentley Continental GT
Lower Price:

Used vehicles are generally less expensive than new ones, which can make them more affordable for those on a budget.

Less Depreciation:

Used cars have already lost most of their value, so you might be able to sell them for the same amount you paid for them.

Value for Money:

Used vehicles may offer better value for money, as they may come with more features and options than a new vehicle at a similar price point.
The Cons of Buying a Used Bentley Continental GT
Maintenance:

Used vehicles may require more maintenance and repairs, which can be costly.

Unknown History:

You may not know the full history of a used vehicle, which could lead to unexpected issues or problems down the line.
The 2021 Bentley Continental GT's Performance Capabilities
The 2021 Bentley Continental GT is a luxury grand tourer with a lot of power and impressive performance. Here are some of the key features that contribute to the vehicle's exceptional performance:
Powerful Engine
The Continental GT is a powerful machine, boasting a twin-turbocharged W12 engine that provides up to 626 horsepower and 664 lb-ft of torque. Those numbers translate into blistering acceleration: the car can go from 0 to 60 mph in just 3.6 seconds, which is practically as fast as lightning. If you're looking for a vehicle that packs serious speed, look no further than this amazing performance car.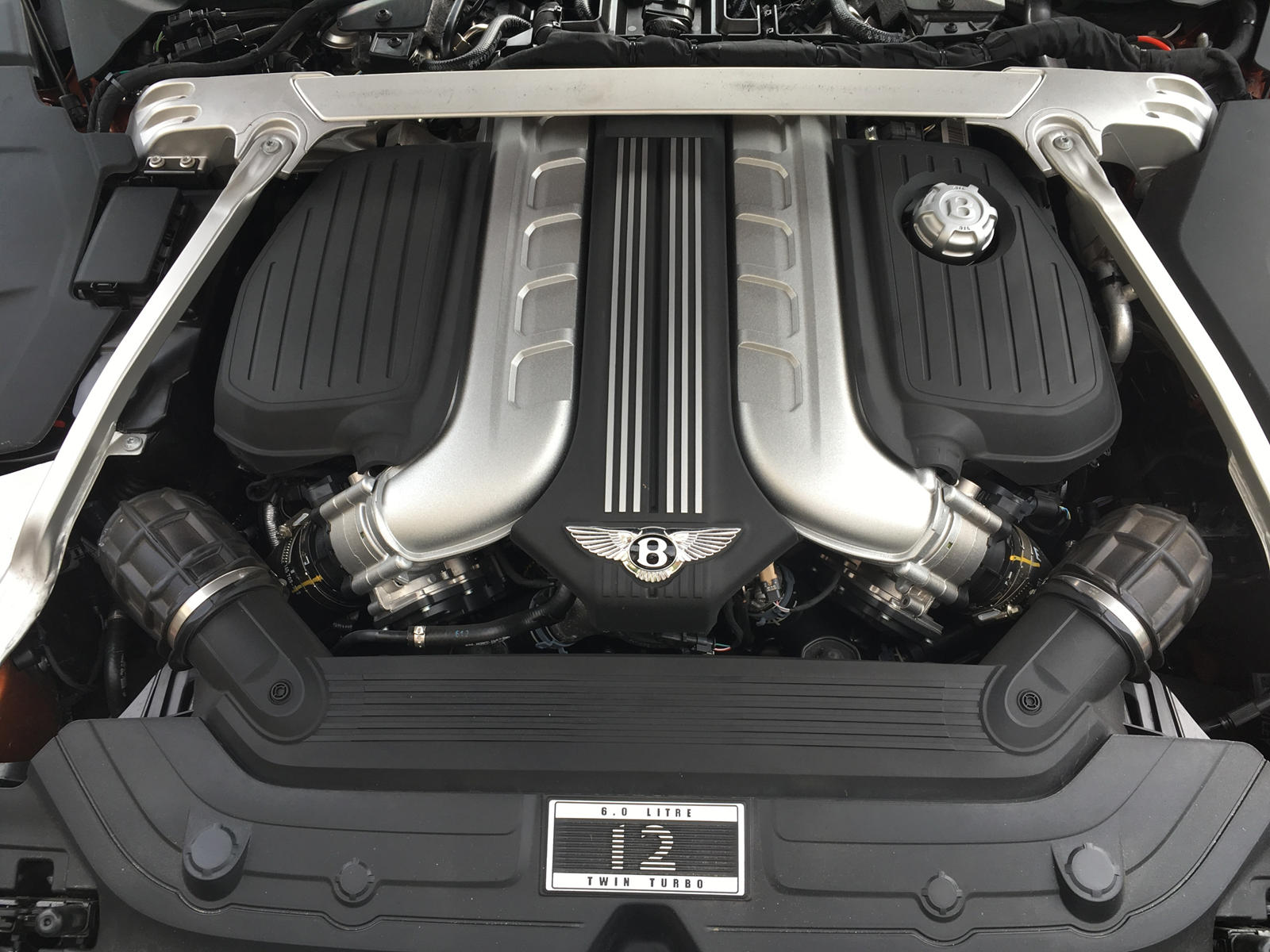 Advanced Transmission
With the addition of an eight-speed dual-clutch automatic transmission, its engine can do even more. This advanced transmission is designed to provide smooth, seamless shifts for a truly memorable driving experience, where luxury and performance blend perfectly together. No matter how hard you drive, this sturdy transmission will keep up with your every turn, giving you an intense and thrilling ride.
Advanced Suspension
It was made with the highest standards of engineering and craftsmanship in mind. It has an advanced three-chamber air suspension system that makes the ride smooth and comfortable and gives the driver the most control on the road ahead, which can be unpredictable. Its state-of-the-art technology makes it perfect for daily commutes or spontaneous country road trips. The highly exquisite and timeless design ensures you turn heads wherever you go.
All-Wheel Drive
For ultimate control in all weather conditions, the Continental GT features an all-wheel drive system that gives you a steady grip on the road. Whether it's rain or snow, you can be sure that your vehicle will have maximum traction and stability.
Customizable Driving Modes
For drivers who want a truly unique driving experience, the 2021 Bentley Continental GT has customizable driving modes that let them find their ideal balance of comfort and performance. With the Sporting, Comfort, and Bentley modes, drivers can easily set up the car to their liking, whether they want a smooth, luxurious ride or a more intense experience on winding roads. This outstanding feature allows each journey to be enjoyed on the driver's terms.
The Luxurious Interior of the 2021 Bentley Continental GT
The 2021 Bentley Continental GT has a high-end, well-designed interior that is meant to make driving comfortable and fun. Here are some of the key features of the vehicle's interior:
Premium Materials
The interior of the 2021 Bentley Continental GT is made of high-quality materials, like hand-made leather upholstery and wood veneers. These luxurious materials provide a smooth feel while providing an elegant aesthetic. The interior also features polished metal accents that provide a sophisticated finish to the vehicle's interior. This combination of premium materials results in a luxurious and comfortable cabin.
Advanced Technology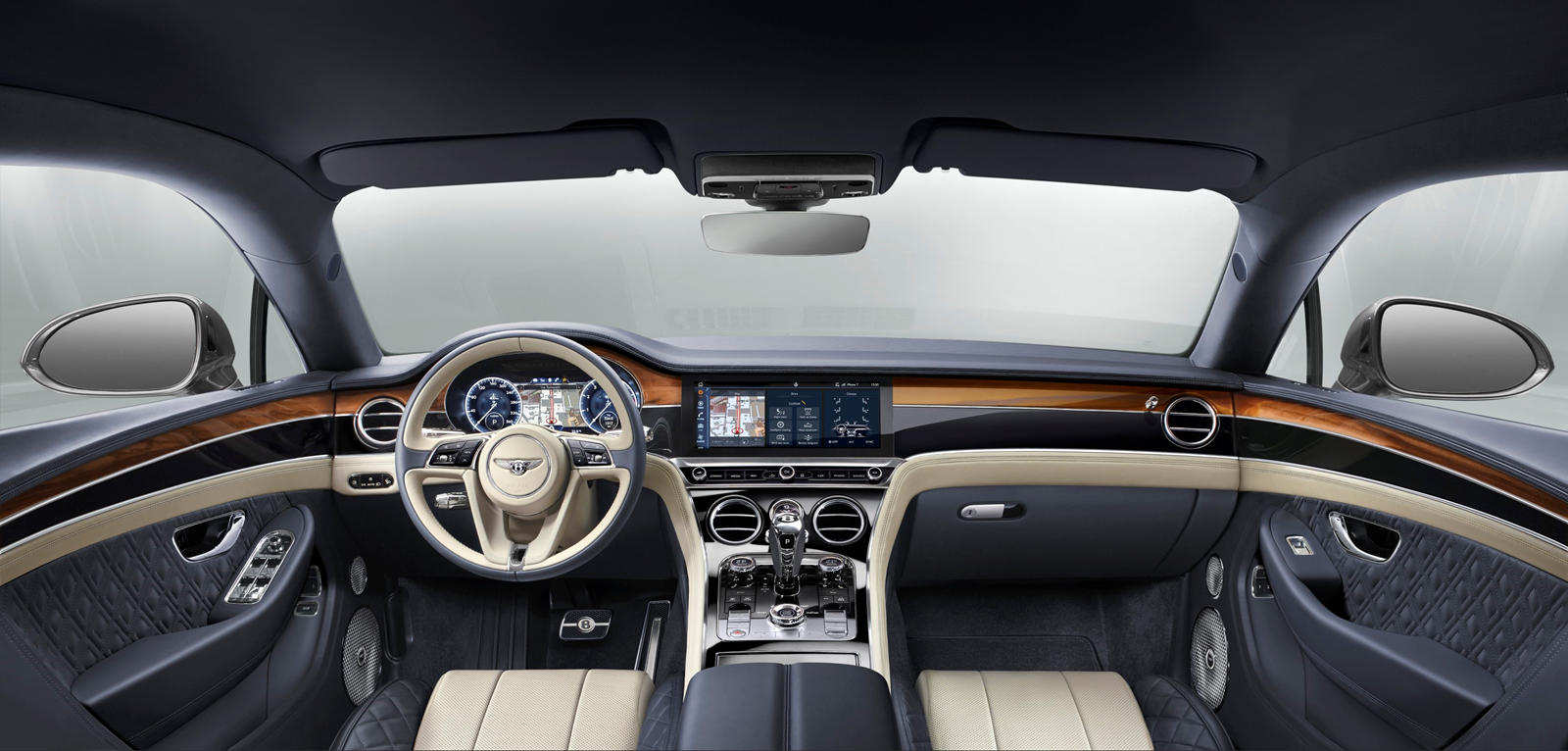 The 2021 Bentley Continental GT has various technology features to enhance the driving experience. These include an infotainment system with navigation, a 10-inch touchscreen display, and Apple CarPlay integration.
Comfortable Heated Seats
The 2021 Bentley Continental GT is very comfortable and supportive for its passengers, which makes it a pleasure to drive. The lumbar support on the seats can be changed so that each passenger can sit in a way that works best for them. It also has seats that can be heated or cooled to keep you comfortable in any weather. Massage functions are also available.
Spacious Cabin
It offers a spacious cabin with generous headroom and legroom for drivers and passengers. Its long wheelbase provides plenty of space for stretching out, making it perfect for longer trips. The interior also has plenty of storage compartments to keep items organized and within easy reach.
Customizable Options
The 2021 Bentley Continental GT has a lot of options for customization, so buyers can make their own cars. The interior can be made with different kinds of leather and wood veneers, giving buyers a wide range of colors and textures to choose from. Consumers can also opt for personalized stitching, embroidery, and logos.
The Exterior Aerodynamics of the 2021 Bentley Continental GT
The outside of the 2021 Bentley Continental GT is both striking and elegant. It looks both modern and classic. Here are some of the key features of the vehicle's exterior:
Sleek Lines and Curves –

The Continental GT features a sleek and aerodynamic design with flowing lines and curves that create a sense of motion even when the vehicle is stationary.

Iconic Grille –

With its intricate mesh pattern and elegant chrome finish, the Bentley grille on the outside of the Continental GT stands out.

Dynamic LED Lighting –

The vehicle is equipped with dynamic

LED

headlights and taillights that provide excellent visibility and enhance the vehicle's overall aesthetic.

Impressive Wheels –

The Continental GT is available with a range of wheel options, including 21-inch and 22-inch designs that add to the vehicle's overall presence and performance capabilities.
Bentley Washington DC Dealership Offers Leasing and Financing Options
People who want to buy a 2021 Bentley Continental GT can get financing through the Bentley dealership in Washington, DC. Here are some of the financing options that may be available:
Lease
Leasing the 2021 Bentley Continental GT is an excellent option for those who want to enjoy this luxurious vehicle's style and performance without committing to a long-term ownership agreement. The lease terms are competitive, so drivers can enjoy the car with low monthly payments and little commitment. With a lease, drivers can upgrade their luxury ride every few years without worrying about their vehicle's depreciation.
Financing 
The Bentley Washington DC Dealership offers convenient financing options to its customers. Financing allows customers to purchase a vehicle with no money down and reasonable terms as determined by their credit score. Repayment plans are tailored to meet individual needs and budget constraints. This helps prospective buyers get behind the wheel with less hassle than ever before. 
Trade-In 
Customers at the Bentley Washington DC Dealership can use trade-in options for their current vehicles when purchasing a new one from their showroom floor. Trade-ins provide shoppers with an easy way to reduce or even eliminate down payments on their new vehicle and help them get more bang for their buck through discounts on certain models or services offered by the dealership. 
Extended Warranty 
The Bentley Washington DC Dealership offers extended warranty coverage plans that give shoppers peace of mind when making an important purchase decision. With these plans, customers can be sure that any major mechanical repairs needed during ownership will be taken care of without worrying about huge out-of-pocket expenses. 
Incentives 
The Bentley Washington DC Dealership also provides various incentives to save customers money on select purchases or services from their showroom floor or service center. These incentives may include loyalty programs, reducing the overall cost of the vehicle, lower monthly payments, special financing rates, and more, providing opportunities to save big while enjoying top-quality service.
Your #1 Reliable Bentley Dealership!
Bentley Washington, DC is your premier source in the city for all things Bentley, offering quality sales and service at an unbeatable price. Whether you are looking for a new or pre-owned model or would like to take advantage of the dealership's financing options, our team is here to assist you in every step. Contact us today or search our inventory to learn more about our exclusive offers at the best-ever prices!