Make the most of your shopping experience by creating
an account. You can:

Access your saved cars on any device.
Receive Price Alert emails when price changes,
new offers become available or a vehicle is sold.



Not registered? click here
Your Dream Car Awaits: Browse 2020 Bentley for Sale
At Bentley Washington DC, we believe that you deserve to drive the car of your dreams. That's why we provide a wide selection of 2020 Bentley models for sale at a fair price. Whether you're searching for a sleek sedan or an impressive SUV, our lineup has something for everyone. Explore our online inventory now and find the perfect 2020 Bentley model. These models are the epitome of luxury and performance, offering unique features and advantages available at great deals!
Bentley Inventory
From the 2020 Bentley Bentayga to the 2020 Flying Spur and Continental GT, our inventory has a variety of models for you to choose from. Each is designed with your comfort in mind and crafted with luxurious materials. No matter which model you choose, you can be sure that you'll be driving home in style.
The Used 2020 Bentayga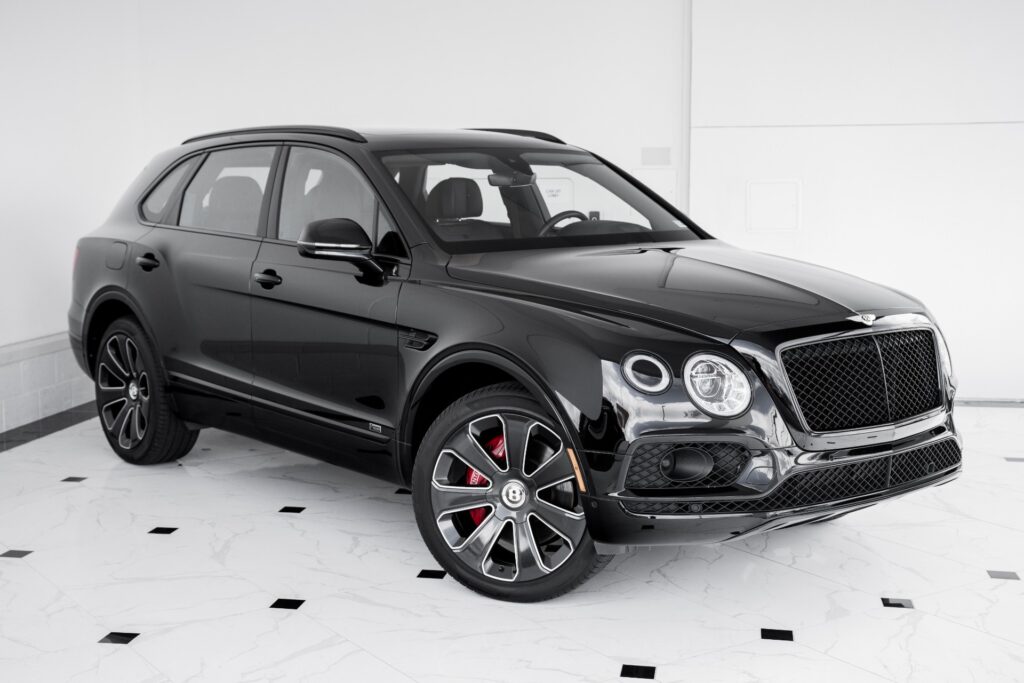 The Bentayga is a true pinnacle of luxury and performance. Completely redesigned for 2020, it offers an upscale interior with luxurious materials, plush seating, and advanced technology, such as a 10-inch touchscreen display. Not only does it look amazing, but it also provides exceptional performance. Under the hood lies a powerful 4.0 liter V8 engine that produces 542 horsepower and can go from 0-60 mph in 4.5 seconds. It's the perfect blend of luxury and power.
The Used 2020 Bentley Continental GT
The Bentley Continental GT V8 is a classic grand tourer, offering striking looks and impressive performance. The 2020 model offers even more refinements, from its upgraded 8-speed dual-clutch transmission to its new 4.0 liter V8 engine. The Continental GT is a powerful and agile machine, with a top speed of 207 mph and the ability to accelerate from 0-60 mph in just 3.5 seconds. It also features an upscale interior, with lavish materials such as diamond quilted leather and real wood veneers, and heated seats.
The Used 2020 Bentayga Flying Spur
For those who appreciate the height of luxury, the Bentley Flying Spur is a great option. It offers a stunning exterior and an ultra-plush interior with room for up to five people, a heated steering wheel, and leather seats.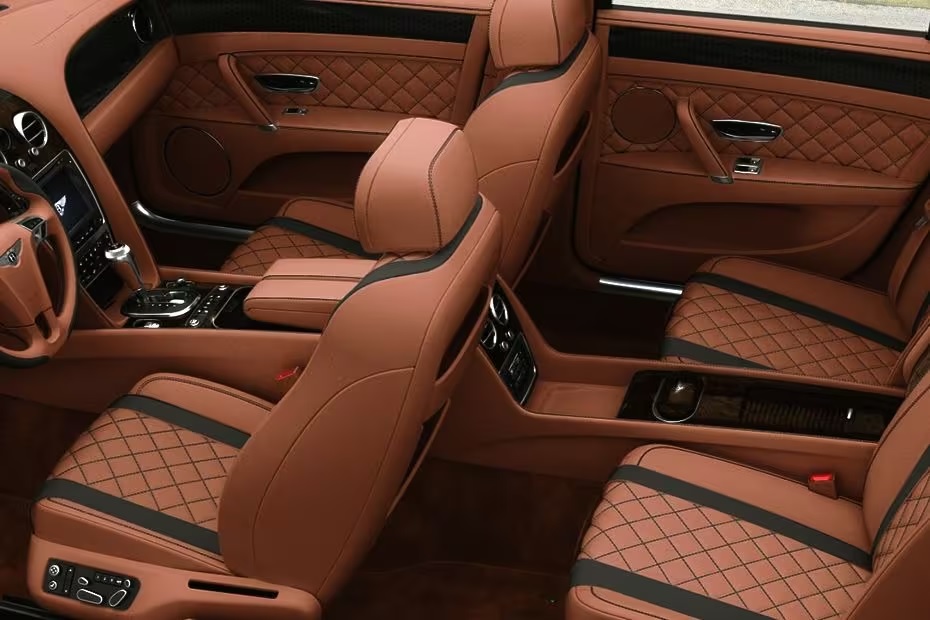 Underneath the hood lies a powerful 6.0 liter W12 engine that produces 626 horsepower and can go from 0-60 mph in 4.5 seconds. It also features a wide range of advanced driver assistance technologies, adaptive cruise control, backup camera, brake assist, and night vision.
The Used 2020 Bentayga Mulsanne
The Bentley Mulsanne is a true pinnacle of luxury. From its handcrafted interior to its powerful 6.75 liter V8 engine, it perfectly balances power and opulence. The 2020 model offers even more refinements, such as an upgraded 8-speed automatic transmission, four-zone climate control, all-wheel drive, and a 10-inch touchscreen infotainment system. You can also customize the Mulsanne with various optional packages for even more luxurious features.
Things to Consider While Selecting a Dealership for Your Bentley
Finding an ideal Bentley dealership to buy a car from can be daunting, but ensuring a smooth and satisfying car-buying experience is crucial. Here are some recommendations on how to find the ideal Bentley dealership:
Research, Research, Research
When searching for an authorized Bentley dealership, it is important to do thorough research. It is important to check the dealership's website, social media pages, and customer reviews to understand the company's reputation and customer service fully. Additionally, customers should ensure that the dealerships are certified to sell Bentley vehicles and have readily available parts and services.
Look for Special Offers
It is also important to look for special offers from the dealer, such as discounts or promotions. It is important to compare offers between different dealerships to find the best deal on a Bentley vehicle. Additionally, customers should ask about warranties and service plans that may be included with the car.
Visit Dealerships
Once you have identified a potential dealership, visit them in person to better understand their inventory, facilities, and customer service. Take note of how the sales staff interact with you and whether they are knowledgeable and helpful. It is also important to get a feel for the dealership's overall atmosphere.
Check for Certification
Before purchasing a Bentley, customers should always check for any recall notices on the car. They can do this by visiting the National Highway Traffic Safety Administration's website and searching for the VIN number of the car. Additionally, customers should research any history of crashes or technical issues associated with the specific make and model they are considering. This can be done by searching online for user reviews and customer complaints.
Check for After-Sales Services
When selecting a dealership for their Bentley, customers should look for one that offers comprehensive maintenance and repair services. The ideal dealership should have access to genuine parts and accessories from the manufacturer, as well as experienced technicians who are familiar with Bentley vehicles. Customers should also ensure that the dealership regularly offers service packages at competitive prices, including oil changes, tire changes, and brake maintenance.
Negotiate the Price
Once you have identified an ideal dealership, negotiate the price of the car, trade-in, financing options, and any other services you require. It is important to understand all the agreement details and ensure they are included in the paperwork before signing.
Is Bentley an Attractive Option to Go for Today?
Bentley is a world-renowned luxury car brand that has provided its clients with the highest quality of design and performance for over 100 years. Every Bentley model oozes sophistication and power, from its iconic Mulsanne to its modern Flying Spur. The cars are powered by powerful engines that deliver an exhilarating driving experience, while the handcrafted interiors provide ultimate luxury.
Whether you are looking for an executive car or a weekend cruiser, Bentley has something to offer everyone. With its timeless appeal, impeccable craftsmanship, and cutting-edge technology, it's no wonder that Bentley continues to be one of the top options in luxury cars today.
2020 Bentley for Sale at Bentley Washington DC Dealership!
Are you in quest of a luxurious and powerful 2020 Bentley for sale? Here, customers can find a selection of beautiful 2020 models that have been crafted to perfection. Whether you are looking for a classic 2020 Bentley Continental GT or an exciting Bentayga SUV, this dealership has everything you need.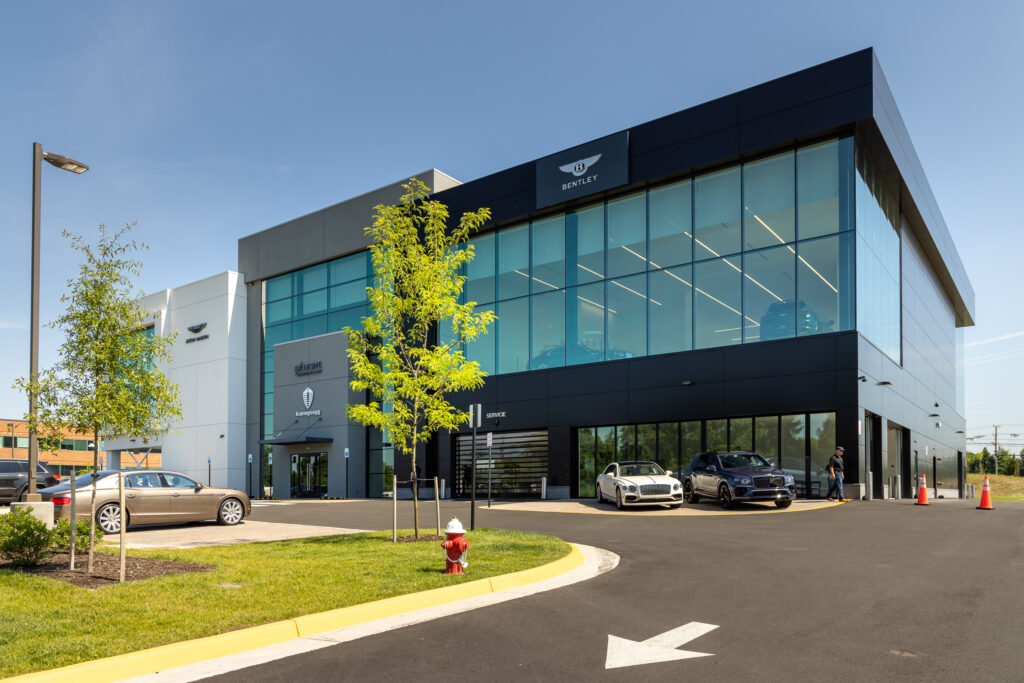 At Bentley Washington DC, they offer the highest level of customer service and provide a wide variety of services such as financing, leasing, and customizations. The sales staff are friendly and knowledgeable, providing customers with helpful advice about choosing their perfect Bentley.